Charts
Cindy Sue Bush (Kimball) B: 12 APR 1957
Cindy was born on
12 APR 1957
in
Hoisington, Kansas
.
She is the daughter of
Woodrow Leon Bush
(7 JUL 1931 - 26 OCT 1995)
and
Alice Lorene Marker (Bush)
(26 SEP 1936 - 5 DEC 2015)
.
Cindy was married to
James Morton Kimball
.
James was born on
27 APR 1959
and died on
1 MAY 2001
(age: 42) in
Florida Gulf Coast
.
He was the son of
Paul Earle Kimball
(19 NOV 1916 - 22 JUL 1989)
and
Margaret Buchanan "Peggy" Morton (Kimball)
(1 MAY 1917 - 1 JAN 2005)
.
View Family Chart
-
-
-
Notes for James Morton Kimball
#doucment dec-2019/james-kimball-marriage-2.png Marriage to Deborah Williamson
James was a firefighter with the Alpharetta, Ga fire department for three years when he and a fellow firefighter, Eli Nichols, were lost at sea.
The two firefighters didn't return from their day of fishing on the Gulf of Mexico, and were reported missing. Hundreds of Coast Guard, police and fire personnel, including fellow firefighters from Alpharetta, searched a 40,000 square mile area for more than 80 hours, looking for their 18-foot bass boat. Finally, after four days their capsized boat and bodies were discovered. Both Kimball and Nichols had died from hypothermia.
James Morton Kimball - newspaper articles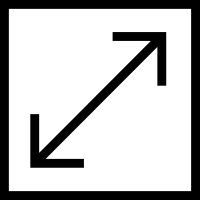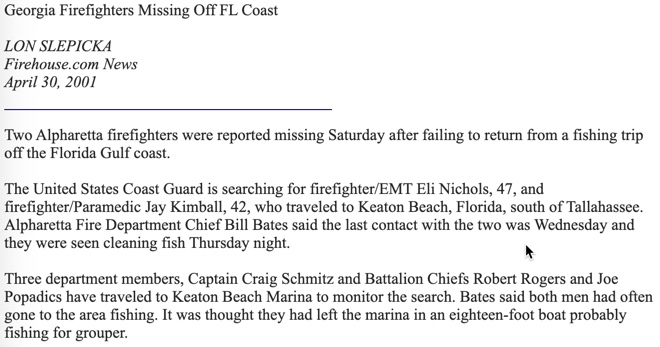 Last change (on this page): 27 NOV 2019