Charts
Dorothy Helen Ferguson (Erikson) 19 JUL 1913 - 22 JUN 1982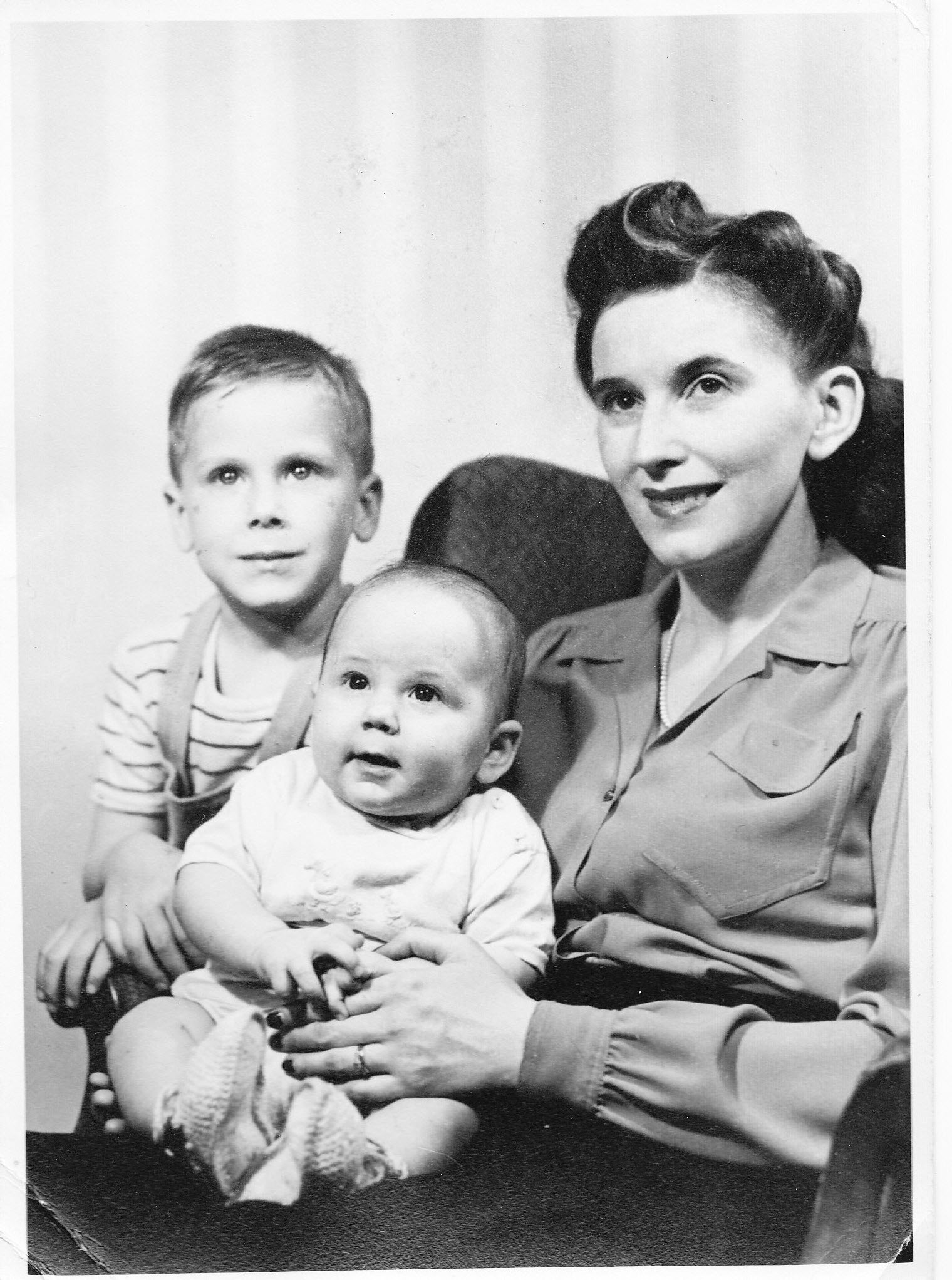 Dorothy was born on
19 JUL 1913
in
Cincinnati, Oh
and died on
22 JUN 1982
(age: 68) in
Indianapolis, Indiana
.
She was the daughter of
Edward James Ferguson
(D: 1931)
and
Augusta Bertha Ignatius (Ferguson)
(11 APR 1889 - 9 JAN 1945)
.
Dorothy was married to
Oscar Walter Erikson
on
23 SEP 1937
.
Oscar was born on
14 FEB 1909
in
New Britain, Conn
and died on
13 FEB 1986
(age: 76) in
Indianapolis, Ind.
.
He was the son of
Johan Emil Eriksson
(9 OCT 1873 - 25 OCT 1970)
and
Jenny Josefina Carlsen (Eriksson)
(6 DEC 1884 - 25 AUG 1950)
.
View Family Chart
-
-
-
Sources:
S1 Letter from Dorothy Helen Ferguson
Notes for Dorothy Helen Ferguson (Erikson)
had an Aunt Helen Braun in Cincinnati., Had an Uncle Frank, a Cousin Walter


Was in a hospital for tuberculosis about 1932.


''My maternal great-great grandmother emigrated here from Germany. Her husband was Baron von Vetsenstein. We didn't hear much about her bascause she fell in love with someone else, but the Baron let her have a divorce. Her husband played violin in the court.' (Letter)



Notes for Oscar Walter Erikson
Chief Architect at Foster Engineering in 1964.


Later the frim became 'Erikson and Foster' architects.



Dorothy:
Oscar: Oscar Erikson and Family
Oscar Erikson and Family (bottom row - Oscar Walter Erikson, Dorothy Ferguson (Erikson), Meg Woods (Erikson), James William Erikson, Mary Elise Erikson, Robert James Erikson - top row - David Bryan Erikson, Susan Kimball (Erikson), Jon Edward Erikson, Michelle Lynn Erikson)
Oscar: Obituary
Obituary

Last change (on this page): 16 APR 2020