Charts
Alice Lorene Marker (Bush) 26 SEP 1936 - 5 DEC 2015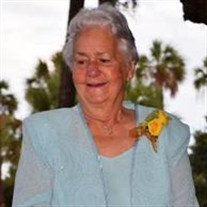 Alice was born on
26 SEP 1936
in
Nickerson, Kansas
and died on
5 DEC 2015
(age: 79) in
Kansas City, Mo
.
She was the daughter of
Elva Forest Delma Marker
(14 AUG 1886 - 29 APR 1955)
and
Dessie Lorence Landes (Marker)
(8 AUG 1891 - 29 JUN 1958)
.
Alice was married to
Woodrow Leon Bush
on
20 SEP 1953
in
Texas
.
Woodrow was born on
7 JUL 1931
in
Saluda, Jefferson, Indiana
and died on
26 OCT 1995
(age: 64) in
Buckner, Jackson, Missouri
and was buried on
27 OCT 1995
in
Leavenworth National Cemetery
.
He was the son of
John Gourley Bush
(D: 1967)
and
Mary McClellan (Bush)
(16 FEB 1910 - 8 DEC 1998)
.
View Family Chart
-
-
-
Notes for Alice Lorene Marker (Bush)
Woodrow: Birth Certificate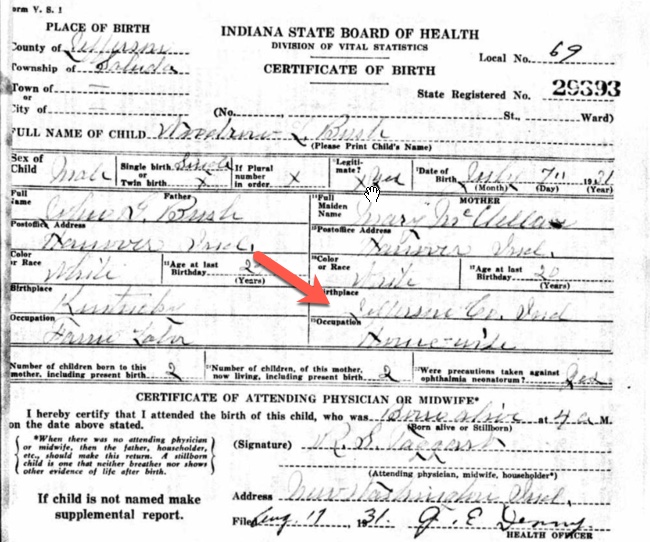 Birth Certificate
Alice: Obituary for Alice Lorene Bush
Alice Lorene Marker Bush, 79, went home to Heaven at 0605am, Dec. 5, 2015 at NorthCareHospice House.

Mrs. Bush was born in Nickerson, KS and lived in Buckner, MO for 30 years before moving to Strafford, MO 4 years ago.

She was a stay at home wife and mother. She also was the Buckner Senior Center Administrator for approximately 15 years.

She became a Christian at the age of 33. She was a member of Columbus Park Baptist Church, East Side Baptist Church, New Hope Baptist Church, Lighthouse Baptist Church (founding member), and Berean Baptist Church.

Her survivors include three sons: David W. Bush(Mary), Independence, MO; Ricky J. Bush (Linda), Whitewater, KS; John R. Bush (Leah), Jacksonville, FL; four daughters: Cindy S. Kimball, Belton, MO; Judy A. Taylor (Gary), Hannibal, MO; Vicky L. Clarke(Walter), Tonganoxie, KS and Julie R. Cunningham(Seth), Strafford, MO; two sisters: Ruth Ogden, Laughlin, NV and Linda Libbs, Greenwood, IN; 18 grandchildren; and 28 great grandchildren. She was preceded in death by Woodrow L. Bush, husband; 4 brothers; 2 sisters and 1 grandson.

Visitation will begin at 4:30pm with Services at 6:30pm, Monday, Dec 7th at Lighthouse Baptist Church, Independence, MO. Burial will be in Leavenworth National Cemetery, Leavenworth, KS. In lieu of flowers, contributions can be made to Lighthouse Baptist Church or NorthCare Hospice House.


Notes for Woodrow Leon Bush
Living at 105 Cooper St. in Buckner, Miss. in 1931


CPL US ARMY KOREA



Woodrow:

Last change (on this page): 6 FEB 2020