Mary Elise Erikson (Barrett)'s Family
- Emma was born on 15 MAY 2006
- Margaret was born on 29 OCT 2008
Mary: Hancock County, Indiana Marriage Applications 2002
May 31. Robert Christopher Barrett, 28, 142 McKee Drive Blacksburg, Cherokee SC, and Mary Elise Erikson, 24, 4353 S. Creekside Dr., New Palestine, applied to marry in the office of the Hancock County Clerk. Mr. Barrett is the child of Charles David Barrett and Sally Gay Cross and Mrs. Erikson is the child of Robert James Erikson and Margaret Elise Woods.


: Marriage License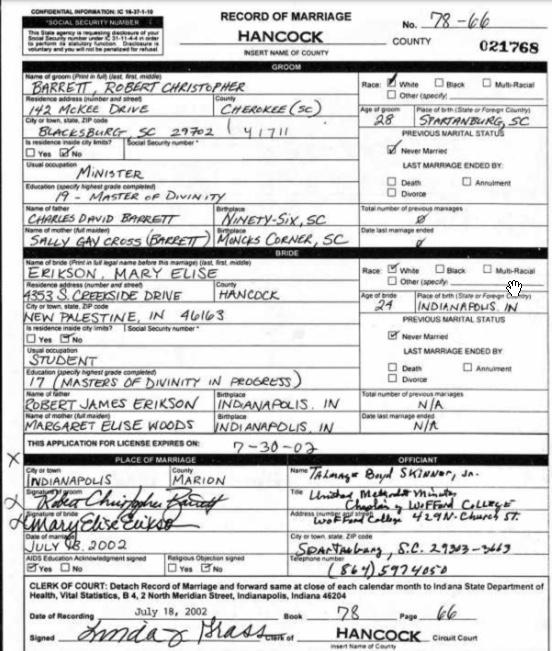 Marriage License
Notes for Robert Christopher Barrett
graduated from Wofford College and Duke Divinity School.



Notes for Mary Elise Erikson (Barrett)
Robert: Wedding Announcement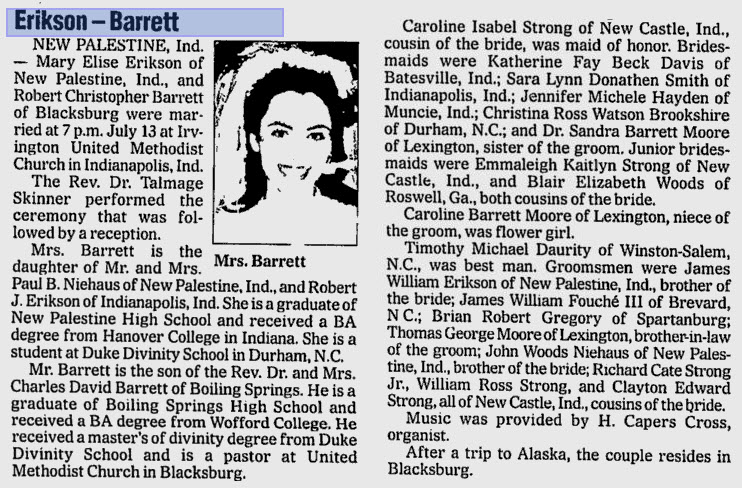 Wedding Announcement
Mary: Wrote 'What Was Lost' September 2010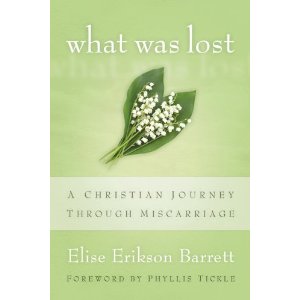 Wrote 'What Was Lost' September 2010
Mary:
A United Methodist pastor married to a United Methodist pastor, Elise is a native of Indianapolis who has been transplanted, surprisingly happily, to South Carolina. She holds degrees from Hanover College and Duke Divinity School, and spends most of her time caring for her two small daughters. While on family leave from full-time ministry, Elise continues to speak and lead retreats and other special events around the state, and has been grateful for the opportunity to write her first book. She hopes that people who have suffered through pregnancy losses will find it helpful and healing.

(Amazon.com - biography - May 2010)
- David was born on 23 NOV 1968 in Colorado Springs, Colo.

Last change (on this page): 16 APR 2020