Charts
Notes for Samuel Owen Pickens
moved to Indianapolis, Indiana in Nov1886 and was the senior member
of the law firm: Pickens, Moores, Davidson and Pickens.
Judge S. O. Pickens lived at 1901 N. Penn St in 1943.
Samuel O. Pickens from Indiana and Indianans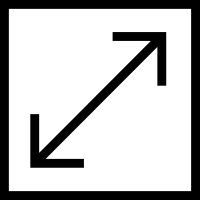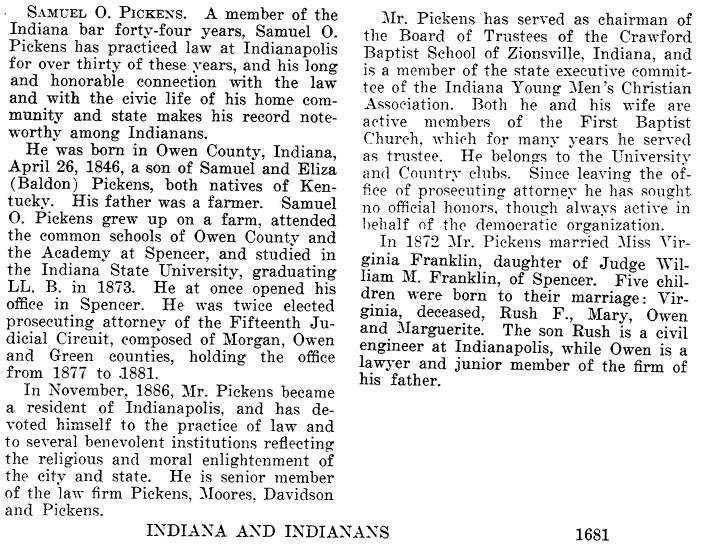 Five children: Virginia Pickens, Ruch fF. Pickens a prominent contractor in Indianapolis, Mary Pickens, Owen Pickens, a junior member of the law firm, and Marguerite Pickens.
(Greater Indianapolis history)
Virginia: Death Certificate
Death Certificate
Samuel: Obituary - Indianapolis Star - Feb 9, 1944

Obituary - Indianapolis Star - Feb 9, 1944
Samuel: Indianapolis Unitarian bulletin, February 18, 1944
Samuel Owen Pickens THE DEATH of Mr. Pickens, the oldest member of our church, brings sadness to us but not grief, for it meant rest and peace after long suffering. Mr. Pickens would have been ninety-nine years old in April. Until deafness prevented his hearing he was to be found in his pew each Sunday morning. At the services, Dr. Wicks spoke of him as having achieved eminence in his profession.

He had all the qualities that make for respect and regard. He was a gentleman in the finest sense of the word. Courtesy, consideration, unselfishness, helpfulness marked his character. Mr. Pickens was brought up in the Baptist church and for the last twenty years has been a member of All Souls

Last change (on this page): 2 OCT 2020