Charts
Phyllis Jean Clausen (Mayo) 2 MAR 1931 - 8 NOV 2014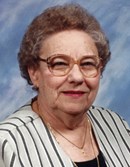 Phyllis was born on
2 MAR 1931
in
Ocanto, Wi
and died on
8 NOV 2014
(age: 83) in
Ocanto, Wi
.
She was the daughter of
Alfred C Clausen
(29 OCT 1892 - 25 SEP 1975)
and
Phyllis Merline (Clausen)
.
Phyllis was married to
David E Mayo
on
15 MAY 1954
in
Green Bay, Wi
.
David was born on
6 DEC 1932
in
Abams, Wi
and died on
30 JUN 1990
(age: 57) in
Ocanto, Wi
.
He was the son of
Edward L Mayo
(6 APR 1909 - 13 NOV 1976)
and
Hilma Lorraine Janke (Mayo)
(23 APR 1910 - 22 OCT 2000)
.
View Family Chart
-
-
-
Phyllis: Oncanto Wisc Press Gazette
Phyllis Jean Mayo, 83, of Oconto, passed away Saturday, November 8, 2014. Phyllis was born March 2, 1931 in Oconto to the late Alfred and Phyllis (Merline) Clausen. After spending much of her childhood in Oconto, she moved to Green Bay. Following high school she worked in payroll for WPS. She married David E. Mayo on May 15, 1954 at St. Willebrord Catholic Church in Green Bay. He preceded her in death on June 30, 1990. They resided in Green Bay, then California, before returning to run a dairy farm outside of Oconto. Phyllis was devoted to her family and enjoyed bowling and golfing. She loved her years and friends at Bayside Senior Living. Phyllis was a member of Holy Trinity Catholic Church in Oconto as well as the Hospital Auxiliary.

Phyllis is survived by her daughter, Amy (Joseph) Mullen, CO; three sons, Kelly (Barbara Lore Mayo) Mayo, IL; Steven (Jarod Pobst) Mayo, Burlington; Edward (Tracey) Mayo, Green Bay; a sister, Monica Nackers; son-in-law, Greg (JoAnn) Miller, Oconto Falls; daughter-in-law, Lori Mayo, Oregon, WI; fourteen grandchildren, David Lore Mayo, Vincent Mayo, Lucas Lore Mayo, Kim (Ben) Pytleski, Greg (Liz) Miller Jr., Jonathan Miller, Joe (Rachael) Mullen, Brigid (Adam) White, Phyllis-Brooks Mullen, Kyle Mayo, Seth Mayo, Ethan Mayo, James Mayo, Michael Mayo; and six great grandchildren, Kate, J.J., Henry, Grace, Katherine, and Adam Jr. She was preceded in death by her daughter, Kathy Miller; four brothers and sisters, Bernie Landry, Peggy McNeil, Bob Clausen and Ruth Johnson.


David:

Last change (on this page): 15 DEC 2019